<!–– end of the section Best Practices*/ -->
Build a Wellness Team
An effective school-wide wellness strategy permeates every aspect of school life – from the classroom to the cafeteria, from campus to neighborhood, and from student support services to the attendance office. It requires active involvement of all who have a stake in student wellbeing and academic success.
Whatever the name – wellness committee, council, task force – a diverse coalition of school and community stakeholders, champions, supporters, and implementers serves many important functions. The group may do the following:

Establish a compelling vision for what wellness makes possible.
Explore shared values and aspirations.
Set actionable goals and objectives.
Align resources and partnerships.
Create performance measures and benchmarks.
Evaluate progress.
Communicate the group's efforts to a broader public.

Diversity of membership on the team in role, gender, racial, and sexual identity can fuel broader community connections and resources and generates more innovation. Based on your needs and process, recruitment and vision setting can occur simultaneously, or one may precede the other.
<!–– end of the section Best Practices*/ -->
<!–– end of the section Best Practices*/ -->
1. Recruit Wellness Team members.
A solid foundation starts with a strong team. Select the members of your school wellness team for their ability to influence, create, or change the policies, programs, practices and culture that will be necessary to achieve school-wide wellness. At a minimum, include representatives from the SBHC, school administration and staff, and the community at-large. SBHC staff can also integrate with similar established wellness infrastructures.
Refer to Strategies for Developing a School Wellness Team to select team members.

Identify passionate and qualified champions for student wellness across systems and sectors, where missions align.

Recruit members annually to incorporate new energy and ideas.
TIP
Create a similar team at the district level to advocate for wellness strategies, such as policy and curriculum changes, that require district level support.
TIP
If your school already has a wellness team or coordination of services team in place, get involved.
2. Develop the Vision of the Wellness Team.
The group should articulate a shared vision of what a school-wide wellness initiative makes possible for students and the school community. It should reflect the group's values, a set of deeply held beliefs and behaviors that will guide the team's work over time.  Use the Vision Statement Tool to draft your vision statement.
3. Define the scope, roles, and responsibilities of the Wellness Team.
Codify the authority and functions of the team with a memorandum of understanding (MOU) or letter of agreement (LOA) with signatures from all parties, including the principal or superintendent. This agreement will establish the group's authority and purpose, as well as document the commitment of school leaders. The agreement should:
Identify your team's capacity, resources, and skills. Use the Expertise Grid to identify these.


Define the roles and responsibilities of each member.

Determine if the team members need any additional training or support to perform their roles.
TIP
Conduct any training before the start of the school year so the team has all the skills and resources they need to hit the ground running when the busy school year begins.
TIP
Keep the team engaged throughout the year via bi-monthly scheduled meetings.
<!–– end of the section Best Practices*/ -->
Nutritional Programs and School Wellness Policies
The Healthy, Hunger-Free Kids Act of 2010, Child Nutrition, and WIC Reauthorization Act require every local educational agency participating in the National School Lunch Program or other child nutrition program to adopt a local school wellness policy. Wellness teams can play an active role in developing, adopting, and monitoring local school wellness policies. [iv]
<!–– end of the section Best Practices*/ -->
<!–– end of the section Best Practices*/ -->
<!–– end of the section Best Practices*/ -->
---
[iv] Healthy, Hunger-Free Kids Act of 2010, Section 204: Local School Wellness Policies 5-Year Technical Assistance and Guidance Plan. USDA's Food and Nutrition Service, with input from US Dept of Education, and DHHS Centers for Disease Control and Prevention. USDA's Food and Nutrition Service Website. https://fns-prod.azureedge.net/sites/default/files/lwp5yrplan.pdf. July 2013. Accessed April 5, 2018.
<!–– end of the section Best Practices*/ -->
Build a Wellness Team
<!–– end of the section Best Practices*/ -->
Engage Community-Based Organizations and Businesses
Community partners can play a major role in supporting school-wide wellness efforts. Established community-based organizations (CBOs) and local businesses share your vision for healthy communities, invest in community improvement initiatives, and have already garnered strong trust and credibility. Hallways to Health sites found invaluable support from local food banks, hospitals, gyms, YMCAs, nonprofits, universities, and businesses to support their school wellness goals. These partners donated goods, services, and grant funding to support the school-wide wellness efforts.
Partnerships with local organizations lend credible and authoritative expertise, lead to resource sharing, care coordination, and increased service delivery to achieve a collective impact. The relationship is bidirectional; CBOs and businesses can expand their outreach and brand visibility across the community by participating in highly visible school wellness efforts.
Partnering with community-based organizations and businesses with a shared vision for healthy communities can offer the following benefits:

Resources and funding to enhance your school-wide wellness efforts.
Valuable insight on conditions required for community health and wellness based on their established programs and trusting relationships.
<!–– end of the section Best Practices*/ -->
TIP
Work with the local parks department and community centers, which are active throughout neighborhoods and communities and have a wealth of resources to lend or donate. These organizations can provide access to outdoor space, offer fitness classes, and share sports equipment to encourage physical activity.
TIP
Find local businesses like grocery stores, restaurants, and farmers markets that can donate healthy food and drink for alternative breakfasts, school-wide events, and harvest shares. Local hardware stores and Goodwill can donate supplies for gardens, reflective spaces, and staff wellness rooms.
TIP
Collaborate with local food pantries, shelters, and other social service agencies to provide wrap-around services that support student wellness, such as case management, housing, and transportation.
TIP
To promote physical activity and social emotional well-being, sign an MOU with a local gym to offer free or reduced membership to school staff. You can also work with a nutritionist, yoga/mindfulness teacher, or massage therapist to offer their services/classes throughout the school year for staff and students.
TIP
Appoint a specific representative from each organizational partner and set up regular check-in times to monitor the effectiveness of the partnership.
<!–– end of the section Best Practices*/ -->
<!–– end of the section Best Practices*/ -->
Engage Community-Based Organizations and Businesses
<!–– end of the section Best Practices*/ -->
Build Buy-In and Engage Stakeholders and Partners
Build a network of partners to enhance your wellness team's vision and champion the conditions necessary to achieve school-wide wellness. Hallways to Health changed the culture of schools by fully integrating health, education, and environment to support the school's mission of student success. SBHC staff can collaborate with wellness teams to engage partners across sectors and build buy-in and support for school wellness across ever-expanding networks of sponsor organizations, youth, parents, school administration, and leadership.
Engaging with stakeholders and partners benefits your school wellness efforts by allowing you to:

Strengthen your relationships with key stakeholders and garner essential buy-in from those who can enhance and sustain your school-wide wellness work.
Work with collaborating partners to implement, promote, support, and sustain your school-wide wellness efforts.
Establish buy-in and support to enable policy and systemic change.
<!–– end of the section Best Practices*/ -->
<!–– end of the section Best Practices*/ -->
2. Determine what you hope to accomplish by engaging school wellness stakeholders.
Articulate why your team will engage partners.

Consider whether or not potential collaborators will:

Approve and support school wellness.

Provide insight or information to help design or implement school wellness efforts.

Increase buy-in for school wellness.

Embed school wellness in policies and procedures.

Help recruit or enroll students in school wellness programs and activities.

Increase visibility of the SBHC.

Provide funding and resources to support school wellness efforts now or in the future.
3. Conduct asset mapping to identify school, community, and family stakeholders.
Asset mapping is a process to inventory and identify strengths and available resources in a community, and depict them in a visual manner. You can build on these assets to address community needs and improve health. [v]

Determine with whom you will work, for what services or programs, and at what times.

Prioritize partners who can enhance your efforts—choose those with high levels of influence, interest, and commitment to improve school wellness.

Select stakeholders who align with priorities you've established through your population level data.

Include organizations that share interests in school wellness in your engagement plans. These could include SBHC medical sponsor organizations, advisory groups, community based organizations, and public health organizations.

Ask yourself the following questions for each potential stakeholder: What motivates them? What information, skills, or resources do they have? What outcomes are they interested in seeing?

Use the Stakeholder Map to prioritize your partners.
Decide how you will you engage each partner: inform, consult, involve, or collaborate.

Engage partners early and often.

Use the Message Box to develop clear, concise messages and asks for various stakeholder groups.

Codify the relationships, roles, and responsibilities of your partners through letters of agreements (LOAs) and memorandums of understanding (MOUs).

Revisit, monitor, and revise your stakeholder engagement plan regularly as stakeholder priorities may shift over time, or new stakeholders may emerge based on the school-wide wellness approaches your team selects. For instance, if your wellness team identifies neighborhood safety as a priority, you may want to engage the local police or department of transportation, stakeholders you hadn't previously considered.
TIP
You may have to employ creative strategies to recruit different stakeholder groups and keep them engaged. Some may require calls, and emails, where others may require meetings and in-person presentations.
TIP
Be patient. It takes time to build relationships with external partners, especially if there is no prior partner relationship. It requires persistence, and ongoing outreach efforts.
TIP
Plan early. Use your school's academic calendar for the best times to engage school administration, staff and teachers. Ideal timing may differ depending on school; many of the Hallways to Health sites found that summer is a great time to engage school administration and staff since things are a little slower and there is more time to plan for the next year.
TIP
Identify those who may impede your efforts and strategize how to build their support. For instance, school leaders may offer verbal support for school wellness efforts, but if they do not attend meetings or respond, due to competing priorities or time, your team may not be able to get permission or additional support needed for your school wellness approaches.
<!–– end of the section Best Practices*/ -->
<!–– end of the section Best Practices*/ -->
<!–– end of the section Best Practices*/ -->
Build Buy-In and Engage Stakeholders and Partners
<!–– end of the section Best Practices*/ -->
Engage Youth
As primary beneficiaries of a school-wide approach to wellness, young people are critical partners. [vi] Their voices need to be heard and active across design, implementation, delivery, and evaluation of school-wide wellness efforts. When youth champion wellness in their schools, they can both advocate the need and create demand for access to better health care, comprehensive support services, healthy food options, and safer spaces in their communities. SBHCs that incorporate youth perspectives exhibit a model health care system that values collective input, and the holistic success of children and adolescents.
Engage youth as partners in school-wide wellness work to:

Foster student leaders and give them more equity (and ownership) in decisions about their wellness.
Gain insight to the social determinants of health or root causes of health disparities or poor health outcomes youth face, as well as meaningful actions to get towards the conditions to achieve school-wide wellness.
Receive feedback on the services, programs, and policies youth want, need, and expect.
Empower youth to build their practical skills, make healthier decisions, share their experiences and opinions on health and wellness, and take leadership in their schools and communities.
<!–– end of the section Best Practices*/ -->
1. Create an environment where youth can share their opinions, values, and concerns throughout the school wellness design, implementation, and evaluation process.
Define your shared goals, responsibilities, accountabilities, and resources.

Create/formalize a Youth Advisory Council (YAC), if no such group exists. YACs empower student leaders through creative problem solving. They are crucial for identifying student concerns in the school environment, designing youth-led strategies to address them, and representing the student body. Encourage students of all racial backgrounds, genders, and sexual identities to participate.


Conduct school-wide needs assessments, student surveys, and focus groups, so students can identify their top concerns and priorities within their environment. Engaging youth in this way can uncover health inequities across diverse genders, race, and sexual identities, and identify culturally competent approaches for each affinity group.

Create student leadership and volunteer positions wherever possible. Invite students to sit on your wellness team, appoint student groups, leads, or ambassadors to lead school wellness programs and activities like health fairs, cooking demonstrations, and fun runs. By serving as peer health educators and mentors, and leading issue-specific task forces, youth can encourage broader participation in school-wide wellness efforts, model healthy behaviors for their peers, and serve as positive and approachable role models for younger students.

Define your shared goals, responsibilities, accountabilities, and resources.

Collaborate with student leaders to design health promotion messages and share these messages with their peers. Promote activities through youth-friendly communication channels such as school social media, newsletters, and P.A. announcements.

Actively seek feedback from students after each school wellness program/activity.

Ask youth to collect the data, too. They can explain to their peers the data collection process, the importance of collecting data, and how the data will be used. They can also administer the assessments.

Encourage youth participatory research projects, where youth build on their personal interests to design an inquiry-based exploration of their communities. Youth research projects require a lot of training and support but are an amazing youth advocacy tool, powerful for gaining stakeholder support.

Encourage young people to share personal stories, school experiences, and details about their home life with trusted health care professionals and school personnel. Young people have the potential to create a school-wide shift in norms, priorities, policies, and supports. For example, students at a Hallways to Health site who shared stories of harassment and bullying in closed spaces (i.e. bathrooms) raised awareness and emboldened the school and SBHC staff to amend student safety policies.

Where possible, offer incentives to foster student participation in school-wide wellness efforts. Incentives should be appealing to youth–offer community service hours, gift cards or other giveaways, and host awards ceremonies to recognize student participants and leaders.
TIP
Designate an adult sponsor to advise and support the youth as they learn and practice new skills.
TIP
Youth stories and experiences can provide honest evaluation of school-wide wellness approaches, explain what worked well, and offer advice on how to adapt approaches to best meet student needs in the school environment.
TIP
Students can express their personal stories and experiences in different ways—from poems and spoken word to paintings and graphic design. By expressing themselves, students can illustrate their idea of wellness and promote a healthier school environment on campus.
2. Inspire youth to play an active and direct role in school wellness efforts through participation in school health programs, services, and advocacy efforts.
Youth can boost access to healthier food options by cultivating school gardens, leading school food pantry distributions, and advocating to school staff and school board members for extended school breakfast periods.

Young people can learn how to build healthy relationships with peers, develop coping and conflict resolution skills, and strengthen their critical thinking and decision-making skills by attending and facilitating healing circles and other peer support groups.

Students can participate in wellness events such as fitness clubs, yoga, and mindfulness courses to get active, and learn to breathe. Participating in wellness programs expands student awareness of SBHCs, and encourages them to promote SBHC services to other students through referrals.

Youth can lead issue-focused awareness campaigns around the school and neighborhood to promote wellness.
TIP
Youth can be effective advocates for wellness in their communities by encouraging their neighborhood businesses to carry healthy, affordable foods, and their local governments to create safer routes to school.
<!–– end of the section Best Practices*/ -->
<!–– end of the section Best Practices*/ -->
<!–– end of the section Best Practices*/ -->
<!–– end of the section Best Practices*/ -->
Engage Youth
<!–– end of the section Best Practices*/ -->
Engage Parents and Guardians
As the prime educators for their children, parents and guardians play an important role in shaping opportunities and outcomes for children and youth. [vi] And because of their powerful influence in schools, neighborhoods, and communities, parents and guardians can be catalysts towards school-wide wellness. SBHC professionals must make a positive connection with parents and guardians to increase their support for school-wide wellness.
Parents and guardians can be involved with school wellness efforts in a variety of ways; serving on your school wellness teams, providing consent for their children to participate in school-wide wellness efforts, and participating in school-wide family activities, workshops and programs. Parents and guardians can assist in program design and delivery–by providing volunteers, logistics support, and facilitating peer education for other parents and families. They can also promote awareness of school-based health services and advocate to school and district leaders, and local legislators for school-wide policies that promote health for all children. Hallways to Health sites engaged parents and guardians in family health events, parent education nights, and as volunteers to run student wellness clubs and activities.
Parents and guardians have high interests in keeping their children and youth health and safe; engage this key audience to:

Influence and encourage healthy behaviors by serving as role models for their families.
Influence teachers, principals, and school boards to ensure that policies and systems are in place to create a culture of health for their children and in the community.
Connect their entire family to community resources, such as food and housing.
<!–– end of the section Best Practices*/ -->
<!–– end of the section Best Practices*/ -->
1. Make parents/guardians feel like welcome and valued partners.
Invite parents, guardians, and parent groups to participate as partners in school wellness teams and advisory committees so that they may provide input and feedback throughout school-wide wellness planning and implementation.

Institute a process to obtain parental consents for children and youth to utilize SBHC services and to attend school-wide wellness programs like afterschool fitness and physical activity programs. At the beginning of the year, distribute packets with health center information and consent forms. [vi]

Make parents feel safe and comfortable attending and sending their students to SBHC-sponsored events. Build trust by affirming your support for vulnerable students and families in relevant languages [vii], by displaying visuals indicating your school and SBHC are safe places for all students and families, by providing translation services to communicate with parents/guardians in their native language, and by providing thorough details when hosting events.
TIP
Require parent/guardian signatures for student participation in restorative justice and alternative to detention/suspension programs like mindfulness sessions, group programs, or substance abuse sessions with a Behavioral Therapist. This builds trust and buy-in with parent/guardians and increases visibility of school-wide wellness efforts.
TIP
Provide resources for parents and community members whenever possible (books, pamphlets, information about community events, etc.
2. Engage parents/guardians continuously as there is annual turnover of students and parents.
Offer parent and family engagement nights and parent learning opportunities throughout the school year. Partner with parent volunteer groups (e.g. Parent Teacher Associations) to create family-centered school wellness programs like health fairs, dance nights, walkathons, and access to healthy foods when school is not in session.

To increase participation and meet parent needs, release a full schedule of parent/family events early in the year. Conduct events and programs during convenient times for working parents. [vi] Where possible, provide food, transportation, and childcare during adult education opportunities.
TIP
Use all available modes of communication to reach parents and guardians: including email, phone, text, website, and newsletter. [vi]

TIP
Back to School Nights, parent-teacher conferences, and school-wide events are great opportunities to engage with parents and guardians.
TIP
To promote social and emotional wellness and healthy eating, involve parents in infrastructure improvement efforts such as school gardens and playground or track revitalizations.
TIP
Partner with your Parent Teacher Associations (PTA) to run healthy school fundraisers to support school-wide wellness efforts.
4. Create opportunities for parents and families to connect with other social or health services.
Designate personnel at SBHC to provide enrollment assistance for social services and have referrals and linkage agreements to connect parents/guardians with a community health worker or case manager.

Offer parent education nights on parenting skills, anti-bullying, gardening, and cooking.
Facilitate parent-youth communication activities that develop skills to recognize and respect differing perspectives. [vi]


At parent/family education nights, offer insurance enrollment assistance, SNAP and WIC enrollment assistance, and provide linkage opportunities to other community-based organizations. Assure them they can enroll in these services without consequence.
TIP
Meet parents where they are (e.g., churches, libraries, restaurants, grocery stores, social services agencies).
TIP
To promote student social and emotional skills, work with a promotora, health educator, or community health worker to lead parent education nights on student social and emotional learning. Promotoras are lay health advisors or community health workers who comes from within a community and serve as the cultural bridge between community-based organizations, health care agencies, and the communities themselves. [viii]
<!–– end of the section Best Practices*/ -->
<!–– end of the section Best Practices*/ -->
<!–– end of the section Best Practices*/ -->
Engage Parents And Guardians
<!–– end of the section Best Practices*/ -->
Engage School Partners
For school-based health care staff to influence the culture of schools, the people within the education system —from top to bottom—must be enthusiastic participants. Changing culture can be challenging work for school wellness champions as they face competing school priorities such as testing, attendance rates, and discipline issues.
The Hallways to Health sites learned invaluable lessons about engaging their school partners. When the SBHC professionals demonstrated their commitment to the school's priorities through their actions, the school support followed.
It is critical to engage school partners for the following reasons:

Conducting outreach to school leaders increases SBHC visibility and promotes involvement with SBHC and school wellness teams.
Engaging with school staff reiterates the importance, benefits, and impacts of school wellness efforts. It also builds trust and support for the SBHC team and increases referrals to the SBHC.
Sharing the value of school-wide wellness with principals can transform their opinion of SBHCs. They'll see SBHCs as hubs of wellness—to increase attendance, offer preventative health, and create health policies.
Serving on your school's program teams can ensure the SBHC team has an active, sustained role in school wellness activities.
<!–– end of the section Best Practices*/ -->
<!–– end of the section Best Practices*/ -->
<!–– end of the section Best Practices*/ -->
Engage School Partners
<!–– end of the section Best Practices*/ -->
Assess Conditions for Wellness
Before taking action, it's crucial to identify the conditions for wellness among the people you serve and the available resources to create them. Through assessments, you ensure a cross representation of your community to uncover gaps between the current and ideal state. Conducting assessments offers a deeper understanding of critical social conditions and risks children and families face that could impact health and education. Assessments can also describe the rich and vibrant threads unique to each community, and the factors responsible for building healthy, strong, communities. With these data, school wellness teams can establish priorities and actions for school-wide wellness. Hallways to Health SBHC staff mapped community resources and assets, and conducted school-wide needs assessments to identify current and needed conditions for student and school employee health. School wellness teams then prioritized and strategized how to tackle those needs.
Beginning your work with a thorough assessment allows you to:

Save time and resources by identifying priority needs, root causes of health issues, and opportunities to improve your school and community. Without assessments, you may invest in school wellness efforts where the need, interest, or impact is low.
Determine available resources for school wellness teams to utilize for school-wide health efforts without recreating the wheel or operating in silos.
Access useful data for advocacy and grant writing.
<!–– end of the section Best Practices*/ -->
1. Determine the objectives of the assessment.
What do you want to learn about your school and the students it serves? How will your school wellness team use and share the data? What do the students and staff want and need to be well? What does wellness mean to them?
3. Review and identify existing data on the student and staff populations.
Find publicly available school data on graduation rates, suspensions, absenteeism, academic success, and existing school policies and practices.

This process can also reveal existing health resources, services, and capacities in your community– illustrating existing conditions and illuminating opportunities to create other conditions for wellness.

Determine if there are additional data your team needs to better understand trends, plot your actions, and achieve your vision.
4. Identify and/or design appropriate data collection tools with your school leadership.
Select tools that include items to assess both physical and social-emotional health, as well as identifying social determinants of health (root causes).

Consider using tools that identify the conditions needed for healthy school climate. This will provide a fuller understanding of the opportunities for positive change. 

Choose widely accepted evidence-based tools. Determine if Institutional Review Board (IRB) approval is necessary for using the tool you select. Institutional review boards are committees who determines if research proposal methods are ethical for human subject research. [x] If you plan to disseminate or publish any of the data as research, [xi] IRB approval is required. However, if the assessment is strictly for public health practice, IRB approval might not be necessary. [xii]


Identify tools that have low or zero cost, fit with your school's existing and available technology, have limited barriers for data collection or data input, and allow for secure storage of private data.

Select tools that are age-appropriate in content and language, and if needed, have translations available for non- English speaking students.

Consider whether the school staff or the SBHC staff will administer the assessment or own the data, depending on state and local level HIPPA/FERPA considerations.
TIP
If your school district sponsors your SBHC, the data can become part of students' school records. Consider selecting a tool where the data are anonymous or de-identified. This also allows the data to highlight population level trends without identifying individual information.
TIP
If you are unable to meet the potential demand for mental health services based on assessment responses, consider making your assessments anonymous. This alleviates concerns that identifiable assessments would reveal the number of students with immediate needs that could exceed SBHC and school capacity.
TIP
Build in sufficient time for approval, planning, and implementation. Hallways to Health sites ranged from two to six months for this process. Sites needed more time if the school had not implemented past needs assessments, if new tools were proposed, or if the student body was large.
5. Obtain approval for implementation of the assessment.
Before beginning the assessment, identify the approval process in your school/district. Determine which stakeholders need to be informed, and the process and timeline for getting an assessment approved. Consider what messages you will share with stakeholders to get them on board.
Seek approval from administrators and other school leaders.

Explain that your wellness team shares goals with the school staff [xiii] and wants to work with the school to address academic and educational challenges. By identifying root causes of health issues, the school can develop school-wide approaches to tackle simultaneous barriers to academic achievement and health, such as housing, food security, neighborhood safety, and the presence of caring adults [xiv], [xv]

Use scientific literature to show the link between social determinants of health and academic outcomes, especially for low-income students.

Share stories about how other SBHCs used data to identify strategic approaches, propose system changes, and institute new policies in their schools.
6. Seek approval from parents through consent forms--especially if the data are identifiable.
Explain why you are collecting data from their child, how you will use it, and how it will help the school.

Decide whether you need to use an opt-in/opt-out consent process and determine a process to get consent forms completed and returned. Consider sending letters home and using email as well.

If it is important to guarantee that parents/guardians provide explicit permission for their student to complete the assessment, choose an opt- in consent form.

Allow enough time to collect parental consent forms– at least a month– before administering an assessment instrument. This will increase the chances of reaching parents who move frequently or have disconnected numbers.
TIP
Host an open parent night for parents to voice questions or concerns.
7. Plan and implement the needs assessment.
Schedule sufficient time to assess all students/your sample, and provide enough staff resources to explain directions, the purpose of the assessment, and how the school will use the information. Survey administration is a team effort.

Determine what sample you will survey if you can't assess whole school. Think about assessing younger students so you can follow them over a few years. Don't forget to translate, or obtain translated versions of your tools in appropriate languages for your students and staff.

Make sure there is enough staff on hand to provide services in case mental health crises appear in assessment.

Continue to assess on a yearly basis to track needs/met needs and to identify any shifts in needs.
8. Analyze the assessment data.
Work with your school wellness team to summarize the data. What stories are the data telling? What could deepen your understanding?

Make sure you have enough support to analyze the data. Some assessments come with technical support for this purpose.
TIP
For a deeper discussion about the conditions for wellness or risks, you can conduct youth focus groups, key informant interviews, and public forums.
<!–– end of the section Best Practices*/ -->
Every Student Succeeds Act (ESSA)
There are federal regulations that require population-level health assessments; conducting health assessments and collecting data prepare SBHCs to meet these requirements. Under Every Student Succeeds Act (ESSA) [xvi], states are encouraged to support healthy schools and student health and wellness. Beginning in the 2017-2018 academic year, local education agencies (LEAs) are required to report on accountability measures for school quality and student success. States can report on school climate items like chronic absence, academic performance, and school discipline. Schools identified for improvement in these areas are required to complete a school- level comprehensive needs assessment to identify and prioritize areas for use of Title I funds. Other states and/or school districts may already require health-related assessments for the school population.
Further Tools and Resources
Here are some examples of tools Hallways to Health sites used to determine what prevented or enabled conditions necessary for student health and wellness.
Other tools are available to screen individual youth and adolescents for social determinants of health in clinical settings. This chart shows a comparison of various Social Determinants of Health screening tools:
Alliance for a Healthier Generation and Healthy Schools Campaign offer guidance on data sources, additional assessment tools like the School Health Index, and questions to include on health and wellness assessments.
Hallway to Health sites also surveyed school employees about their health and wellness.  Here is the tool to assess school employee needs.
National Association of Chronic Disease Directors Guide
National Association of Chronic Disease Directors created a guide for public health professionals who work in the education sector. [xiii] The guide provides recommendations for working and communicating effectively with educators on school health issues, and advises on what pitfalls to avoid when working with the education sector. See more here.
<!–– end of the section Best Practices*/ -->
<!–– end of the section Best Practices*/ -->
<!–– end of the section Best Practices*/ -->
---
[x] The Office of Human Research Protection. Institutional Review Board Guidebook. "Chapter 3, Section A: Risk/Benefit Analysis." pp. 1-10 [1] Retrieved March 30, 2018.
[xi] FAQ for Academic Assessment Research. Virginia Tech Website. http://www.irb.vt.edu/pages/assessment.htm. Accessed March 26, 2018.
[xii] DeHart MP, VanEenwyk J. Human Subjects and Public Health Practice. Department of Health Website. Revised December 11, 2008. Accessed March 26, 2018.
[xiii] Chiang RJ. Speaking Education's Language: A Guide for Public Health Professionals Working in the Education Sector. National Association of Chronic Disease Directors. American School Health Association Website. http://www.ashaweb.org/wp-content/uploads/2014/08/nacdd_educationsector_guide_.pdf. Accessed March 26, 2018.
[xiv] Schott 25: Healthy Learning Initiative, Education Commission of the United States. Progress of Education Reform.
Basch CE. Healthier students are better learners: a missing link in school reforms to close the achievement gap. J School Health 2011; 81(10):593–598.
[xv] Taras H, Potts-Datema W. Chronic health conditions may also impact children's development and educational performance. J School Health 2005; 75(7):255–66.
[xvi] Every Student Succeeds Act (ESSA). U.S. Department of Education Website. www.ed.gov/esea. Accessed April 3, 2018.
[xvii] California Healthy Kids Survey: Building Healthy Communities Module. California Department of Education Website. http://chks.wested.org/wp-content/uploads/hs-bhc-1718_watermark.pdf/. Updated 2017. Accessed March 26, 2018.
[xviii] RAAPS Public Health (PH): Identifying Risk Factors to Prevent School Dropout. American Public Health Association Website. http://www.possibilitiesforchange.com/casestudy/RAAPS%20Public%20Health-2.pdf. Accessed March 26, 2018.
<!–– end of the section Best Practices*/ -->
Assess Conditions For Wellness
<!–– end of the section Best Practices*/ -->
Create and Implement Your Action Plan
Your wellness team is in place. You have population data from your needs assessment. It is time to develop action plans to make your school- wide wellness vision come true.
Action plans should include the team's objectives, deliverables, timelines, responsible persons, and evaluation indicators. Use your action plan to aggregate data, select priorities, and identify the approaches that your school wellness team will take to improve physical health and social-emotional wellness. Your plans should articulate how you aim to change the culture and norms to create a healthier school population.
Action plans play a critical role in implementation of your school wellness efforts because they:

Provide a guide for implementing school wellness efforts and tracking your progress and success.
Remind you of the big goals, and the intermediate steps to get there.
Delegate tasks and responsibilities, thereby holding team members accountable and showing how individual efforts connect to the larger whole.
Help tell your story and highlight the impact of the school wellness work throughout the community.
<!–– end of the section Best Practices*/ -->
Some action plan templates only operationalize tasks, but we've incorporated some logic model components so you can connect the tasks to your overall vision, and create the conditions needed for a healthy, thriving school.
Identify your priorities and set your overarching goals and strategic approaches.

Align your action plan with your school wellness team vision.

Determine priority areas using the needs assessment data to select focus areas. Pick issues with high need or opportunity, that are interconnected, and that are important to your students, school, and community (e.g. safety, healthy eating, social and emotional wellness, physical activity).

Identify possible long-term outcomes for the school.

Consider big goals that aim to affect norms, systems, and policies to create conditions for wellness. Your action plan can help you identify programs, activities, and events that create the conditions towards the goals.

Identify incremental or short-term outcomes.

Are there incremental changes your team can make at the clinic or in the classrooms that will help lead to a school-wide change? What outcomes will demonstrate success?

Write objectives that aim to improve the current situation for each focus area (e.g. access to healthy food and drink, staff wellness, social and emotional wellness).

Propose specific approaches and strategies to meet your objectives.

Choose evidence- based approaches when possible. Approaches should be feasible to implement and acceptable to your school leadership and student body.

Hallways to Health sites proposed a variety of approaches to meet the same objective of increasing access to healthy foods. Their approaches included: conducting clinical food insecurity screenings; using school gardens as nutritional education and ways to distribute produce; changing the food in vending machines; and running alternative school breakfast programs and food pantries. Teams selected best approaches for their schools based on available resources, and school and community interest and support.

Determine objectives and measures for each approach.

Effective objectives are SMART: Specific, Measurable, Attainable, Realistic, and Time-bound.

Where will you conduct your actions: in the clinic, classroom, school, or at the district or community levels?

How will you evaluate your success? What are the indicators and outcomes you want to achieve for the student and staff populations? What health and educational impacts do you want to see? What data will you need to show change over time? What data are realistic to collect?

Assign persons responsible for each approach.
TIP
Be cautious of competing demands. School administrators have many responsibilities; prioritize your actions based on what is most valuable to the school and district administration.
TIP
Utilize your partnerships with school staff, community leaders, and others to help achieve your action plans. Partners can provide space, knowledge, and resources to make each school wellness approach successful.
TIP
Identify organizations/institutions that can offer low-cost staff capacity, such as AmeriCorps volunteers and interns from local nursing, social work, and public health schools to lead health education and youth engagement efforts.
3. Conduct process monitoring.
Meet with your school wellness team regularly to create a system for accountability, monitor ongoing commitments, and for continuous quality improvement. Meetings will also create opportunities to share challenges, trouble shoot, and celebrate your successes.
Revisit and modify your action plan as needed. Are there limitations and barriers you're encountering? What new supports do you need?
Click here for School-Wide Wellness Impact Assessment, a tool to assess your outcomes.
TIP
Celebrate your successes and school-wide wellness achievements. Share with your wellness team and broader audiences.
TIP
Connect with other local SBHCs to share best practices as ongoing efforts. Take advantage of state level and national conferences and trainings.
<!–– end of the section Best Practices*/ -->
<!–– end of the section Best Practices*/ -->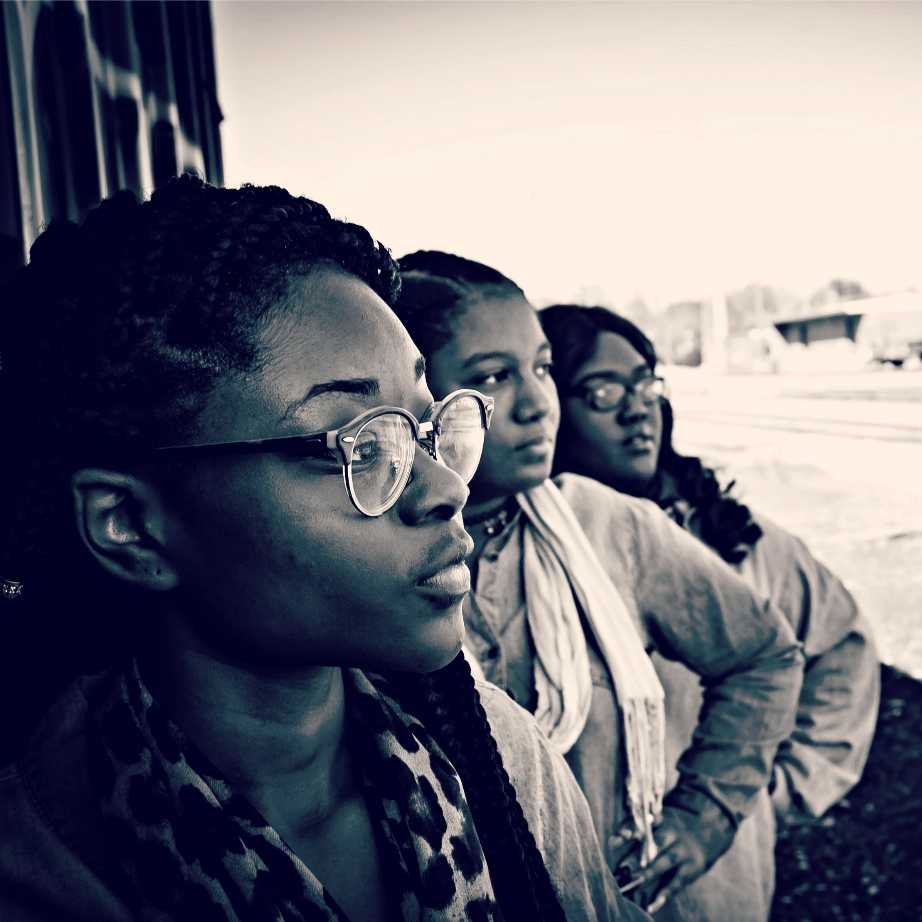 At San Fernando High School, San Fernando, CA school records and needs assessments data identified marijuana use as the primary cause of the high suspension rate. The SBHC staff focused their action plan around these data, including an objective to develop a policy related to minor marijuana offences and desired outcomes of reduced student marijuana use and suspension rates.
They worked with school administrators and the restorative justice coordinator to create a policy and referral process to connect students with minor marijuana offenses to behavioral health clinicians as alternatives to suspension. Students signed a contract with their parents and the Dean, agreeing to attend four group sessions on drug and alcohol use with the behavioral health clinician in place of suspension. Staff designed the sessions to deter students from using drugs as a coping mechanism. The behavioral health clinician signed off after the student completed each session. If the student did not complete the terms of the agreement, the protocol included a parent conference to discuss alternative educational options. After a year of implementing the marijuana-related restorative justice policy, suspensions decreased by 64 percent.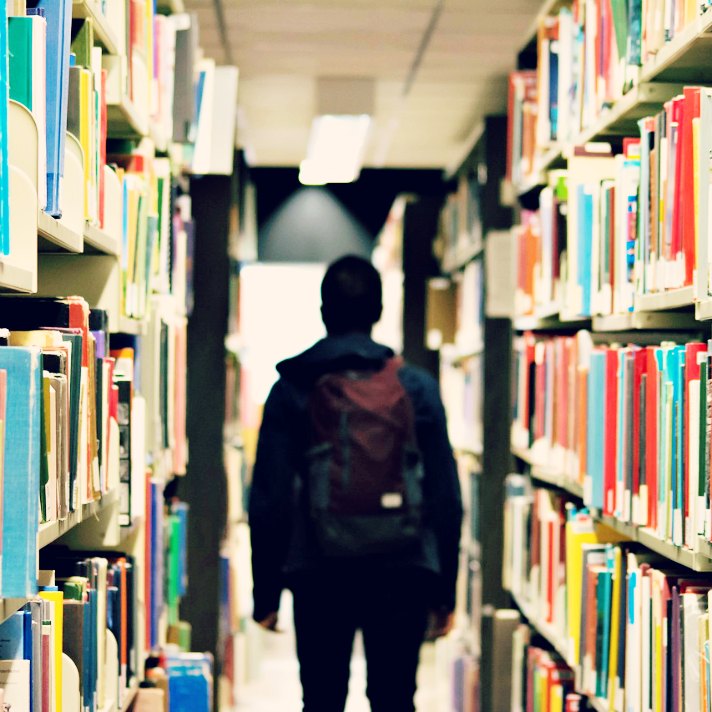 At Roosevelt Middle School, Oakland, CA the survey data showed that 44 percent of student respondents felt unsafe in the school hallways between classes. In their action plan, Roosevelt's team listed safety and non-violent conflict as issues to address, and improved social skills as an outcome. Their plan included offering healing circles, leading a school-wide anti- bullying campaign, and offering Cognitive Behavioral Intervention for Trauma in Schools (CBITS). Click here to see a sample parental consent form for screening and participation in CBITS.

As part of the anti-bullying campaign, Roosevelt SBHC staff partnered with Stanford University design students to "Hack the Hallways" to make students feel safer at school. Stanford University students and some Roosevelt students observed the hallways for one school day. Together, the students brainstormed ideas to make the school hallways safer. The students instituted a policy, supported by the school administration, where student representatives continually monitor and report on hallway activities. The Coordination of Services Team (COST) will look at the next student surveys to determine if there was a change in attitudes on hallway safety.

<!–– end of the section Best Practices*/ -->
<!–– end of the section Best Practices*/ -->
Create & Implement Your Action Plan
<!–– end of the section Best Practices*/ -->
Tell Your Story
All of the stories in this toolkit are stories from Hallways to Health wellness champions; the more we share the powerful impact of our work, the more we encourage others to join in our work. It's crucial to get the word out about your school-wide wellness efforts to students, school staff, the surrounding community, and potential funders. Communicating clearly will help your wellness team shape the opinions of school staff and community members on the role of the wellness efforts, motivate young people and their families to participate, and persuade potential funders to join your movement.
Your wellness team should employ a variety of communications strategies. Below you'll find some of the strategies the Hallways to Health sites used to jumpstart—and sustain—their wellness efforts.
Sharing your story in the most effective way to each of your audiences can pay big dividends:

Lead to additional financial and resource support, and even policy changes.
Build support for the wellness team's vital work throughout the school and community.
Promote health awareness, education, and access to students and their families.
Publicize school-wide wellness efforts to increase participation.
Empower youth to own their stories, experiences, and health.

All of the above will contribute towards a healthier school-wide population.
<!–– end of the section Best Practices*/ -->
2. Use a range of communications platforms to reach your audiences.
Include school-wide wellness efforts throughout your SBHC's communications. Share your school wellness progress, program updates and opportunities to get involved in your newsletters, emails, and webpage.

Utilize external blogs and websites from SBHC medical sponsor organizations, school or district websites or state School-Based Health Alliance, as platforms to highlight efforts and successes in improving school wellness.

Mention school-wide wellness efforts in traditional media like newsletters, mid-year and year-end letters, campus newspapers and publications, and handouts.

Work with students, your school and/or sponsor organization communications department, community leaders, PTA members, and interns to create or adapt marketing materials to promote your wellness events.

Use the school public address (P.A.) system to feature upcoming events so all students and staff have the ability to participate.

For younger students, put flyers and other printed materials in their backpacks to take home and share with families.

Use school events, meetings, and assemblies as opportunities to promote or present outcomes from school-wide wellness efforts. Use Storyboard Guidance as a template for sharing your school wellness outcomes.
TIP
Post health promotion and education materials and signage where staff, students, and families can access them easily (i.e. SBHC announcement board, staff lounge's bulletin board and over parent and faculty email lists, general school bulletin board/TVs, etc.)
3. Establish and maintain an engaging social media presence.
Social networking sites, like Facebook, Twitter, and Instagram, are useful platforms for sharing brief messages, photos, and videos to connect with your community and promote upcoming events. This is especially effective to connect with youth.

Spotlight: Twitter

What should you share on Twitter? Relevant news clips, articles/resources your SBHC staff wrote or utilized, blog posts from staff and youth, updates on your school-wide wellness efforts, and on upcoming events.

Determine who will tweet. Ideally, you will have a team of three to four people who have access to the account and can keep it up-to-date.

Keep your tweets respectful and professional.
TIP
Agree what "tricky topics" are for your community, such as reproductive and sexual health care or hyper partisan politics, and plan to review posts on these topics internally before deciding whether to issue them or if another communications platform may be more appropriate.
TIP
Include photos in your tweets; people share tweets with photos at a higher rate.
4. Work with your local media to spread the word about school-wide wellness.
Identify the school- or district-level marketing personnel who can help you promote your efforts.

Look out for opportunities to feature school-wide wellness efforts on local media–changes in school or district policy, and well-attended events are great opportunities to publicize.

If you don't have a school marketing person, you can identify local media outlets (local news, radio) to increase visibility, public attention, and build buy-in. Establish a relationship with the appropriate contact at each outlet and keep a list of those individuals.
TIP
Always get permission from school leaders before reaching out to the media or providing quotes to a reporter.
Promote longer-term health competitions, such as Biggest Loser and steps competitions, to create active school communities. Publicly recognize participants and winners in school publications and at school-wide events.

Organize health awareness campaigns and challenges, such as flu vaccine campaigns, Wellness Wednesday lunches, and email blasts with nutrition and physical activity tips, tools, and factoids to school staff to create a school-wide culture of health.

Encourage school wellness champions and committees to take charge of promoting school-wide wellness efforts that align with their mission. For example, the staff wellness committee can post wellness information and oversee monthly staff wellness challenges, while the student running club can offer tips on the benefits of physical activity.

Provide infographics and one-pagers to partners to introduce the importance and role of your wellness efforts in creating a healthier school.
6. Communicate the impact of school-wide wellness efforts through storytelling.
Unlike other forms of data, a well-crafted story invites audiences to experience information. It illustrates the process and human experiences that lead to the positive outcomes of school-wide wellness. Furthermore, storytelling is also a valuable planning, outreach, and engagement tool. Sharing stories can help capture wellness team progress, and build relationships with families, youth, and community members.

Develop a story to communicate the impact of school-wide wellness:

Identify the target audience and objective for the story. Develop an understanding of their perspectives, priorities, and goals to craft a story that will grab their attention and motivate them to take action.

Create a story template using the 3C's Story Framework (Challenge, Choice, and Change). Focus on a specific challenge impacting a population; the choices (actions) made to address this challenge, and the change or outcome of this work.

Lead with the "why" when telling a story—share why school-wide wellness is important and making a difference. Speaking from a personal as well as professional perspective can achieve this objective.

Add data to the story—this will strengthen the narrative.

Use the Message Box tool and Storytellers for Change: Storytelling Toolkit to help craft the story.

Empower youth to share their own stories and experiences and train YAC members to collect stories and experiences from other students. Are youth interested in sharing their achievements with others? Are they well equipped to produce communications? What resources or support do they need? Be sure to have written permission from students to share their stories and photos or keep the stories confidential/anonymous.
TIP
Write an action statement to narrow the focus of the story. For examples, "I want to share a story about __________so that I can __________."
TIP
Create a "Story Bank": a record of stories or moments of success as they occur to help facilitate storytelling writing in the future.  Stories in the Story Bank should be representative of your diverse school population and communities you serve.
TIP
Practice sharing stories with colleagues and/or during outreach opportunities with families, students, or other community members.
TIP
Share lessons learned and successes with other local and regional SBHCs as well as sponsors and partners.
<!–– end of the section Best Practices*/ -->
<!–– end of the section Best Practices*/ -->
<!–– end of the section Best Practices*/ -->
Tell Your Story
<!–– end of the section Best Practices*/ -->
Sustain Your Efforts
Policies and procedures, funding, and partners influence whether your SBHC and school will maintain or expand the efforts over time. Developing sustainability strategies to address these three components makes it possible for school wellness work to continue, grow, and improve well into the future.
Hallways to Health sites changed school- and district-level wellness, discipline, nutrition, and physical activity policies and expanded school curricula to include social and emotional learning throughout schools. They created infrastructures like classroom reflective areas, staff wellness rooms, and school gardens, and promoted policies to utilize them. They instituted ongoing practices like alternative breakfasts, restorative justice initiatives, and fitness clubs. Hallways to Health sites also established protocols to increase student access to services by bringing offsite organizations onto school campus for support groups, and by co-locating SBHCs with nurse offices.
Hallways to Health sites created procedures for food insecurity and BMI screenings; procedures for warm hand offs; and follow up procedures for social service referrals. Sites also created procedures for collecting parental consents for youth participation in school-wide screenings and risk assessments, and enrollment in ongoing school wellness efforts.
Sites identified grants, in-kind donations, and health reform efforts like Medicaid reimbursement as possible funding sources to sustain their Hallways to Health efforts.
Hallways to Health sites worked with school wellness teams to adapt action plans and develop sustainability strategies for school-wide wellness work. Sustainability strategies may help:

Replicate or expand your school-wide wellness work.
Create the conditions necessary for school-wide wellness for current and future students and school staff.
Ensure continuity as staff transitions occur where there is the potential to lose historical knowledge.
<!–– end of the section Best Practices*/ -->
1. Codify your work into policies and procedures to create long- lasting impacts for current and future school populations.
Policies and Procedures provide the guidance and accountability to ingrain school wellness throughout school culture.

Create MOUs among your SBHC, school, medical sponsor, and CBOs to sustain your partnerships. MOUs include the purpose and scope of the partnership, articulate timelines, assign joint roles and responsibilities, and identify joint policies and protocols. Click to see examples of SBHC MOUs:

Policies and procedures have the details to operationalize an MOU. They should evolve over time as needed.  Review them annually and adapt the MOU accordingly.

Policies are a set of organizational rules and requirements governing a process. Health and wellness policies should include expectations and provisions to create and ensure physical and social and emotional wellness for students.

Health policies can dictate the types of foods and beverages available before, during, and after school- in the cafeteria, for birthday and other celebrations, during fundraisers, etc. Health policies can also include recommendations for physical activity and recess.

Review your action plan to identify the policies necessary to execute your school-wide wellness efforts. Look at existing school and district level policies to determine necessary updates to create conditions for school health and wellness.

Be sure to include measurable objectives and expectations, responsibilities, and compliance enforcement in your policies.

Use sample wellness policies as a guide to establish or update your policies.
Procedures outline how staff should implement the rules (policies) by providing step-by-step instructions, and following the instructions is called a procedure.
TIP
If your scope of work in your MOU does not include school-wide wellness efforts (serving on wellness teams etc.), you may want to revise.
TIP
Share policy drafts with leaders and partners who will be implementing the policies. Submit proposals for new policies, programs, or protocols with school/district leaders and other influential stakeholders with enough time for review and approval.
TIP
When you formulate or propose your policies, track when and how the policy is adopted or enacted. Your wellness team can advocate for policy implementation, establish accountability and enforcement, and can document the impact of the policies.
TIP
Be sure to identify who is responsible for implementing the procedure.
2. Find funding for your school-wide wellness efforts.
Finding funds for your school-wide wellness efforts will provide additional support to enhance your current programs and infrastructure; it can also allow you to expand or replicate your efforts at other sites.
Funding includes personnel budget items like salary, benefits and indirect costs associated with staffing your school-wide wellness efforts. Funding also includes travel, materials, and more.

In your action plans, include possible funding sources. Your team should discuss different health and education, and even business-related, funding visions. These could include grants and maximizing billing.

Funding sources can include donations, grants, community benefit dollars, allocated funds, or funded staff positions from universities, schools, districts, and SBHC medical sponsors.

Other possible funders include local legislators, community businesses, private donors or foundations, and health plans.
Payment Reform and Billing:

Many payment reform and health care delivery pilots are currently underway, with the goal of addressing high healthcare costs and poor health outcomes.

Payment reform efforts are geared toward achieving the Triple Aim [xix], — better health for a community, improved patient experiences, at a lower cost.

SBHCs have the opportunity to participate in payment reform in multiple ways– serving youth in underserved communities to address health disparities, providing preventive and primary care services encouraged in payment reform, conducting school-wide screenings, and offering whole school populations access to health education opportunities supported by payment reform.

SBHCs must secure timely and accurate data on the population they serve and the quality of care they provide.

SBHCs should assess, collect, and track social determinants of health (SDOH) such as food insecurity and homelessness of their patients and where possible, the entire school population. There are a number of risk assessment tools available. Some are comprehensive and include sections on Adverse Childhood Experiences (ACES) or Social Determinants of Health (SDOH) and some are specific to SDOH and ACES

. Some of these are already included in Electronic Health Records (EHRs).

Use EHR diagnostic codes on ACES and SDOH to tell your SBHC and school-wide wellness story. These powerful data collection tools can meet performance measures and show quality improvement, leading to increased payer engagement, and possibly funding.
TIP
Identify local organizations that have grant and funding opportunities that align with population health work and encourage SBHC wellness teams to apply.
TIP
Additional funds can help enhance your efforts; hiring staff to run health education and yoga sessions, offering Fitbit™ tracking physical activity, funding staff wellness breakfasts, offering participation incentives, and building a new track or playground.
TIP
Use these data to demonstrate the value of SBHC services and school-wide efforts to patients, communities, partners, policy makers, and payers. These data can demonstrate improved health outcomes of patients and populations following health care delivery transformations, and make a case for the type and amount of payment to request from payers. It can also lead to maximizing billing and reimbursement.
3. Remember to engage partners and stakeholders early and often so that they have the opportunity to help sustain your efforts.
Partners serve a key role in sustaining school-wide wellness efforts, connecting schools with resources and expertise, and providing or supplementing services. They can also advocate for the continuation or expansion of your school-wide wellness efforts. Working with partners can provide information and insight; foster other partnerships and/or funders; and lead to financial and non-financial resources to continue the work.

Revisit the stakeholder engagement sections and accompanying tools to identify who to engage and the best strategies to do so.
Expanding partners beyond your initial groups can help bring in more resources and support for your work. Sustainability stakeholders may include:

School-wide wellness recipients or participants: students and schools staff.

Stakeholders who oversee these individuals: parents, school leaders and school district leaders, such as the School Board.

Organizations with goals of school wellness: community- based organizations like food banks, and before- and after-school programs.

Funders may also share common goals with your wellness team: foundations, health plans, and Medicaid.

Health care providers who share a similar mission or goal: hospitals, mental health centers, and even your SBHC Sponsor organization.

Use the message box and other supporting data and communications to build your case to stakeholders for sustaining school-wide wellness work:

Why school-wide wellness is needed, who benefits from it, and the value it creates for your school and community.

What problems your efforts address or conditions they create, and how your school-wellness work will help them achieve their priorities.

Give a reason to care about sustaining these efforts, and a specific way they can assist.
TIP
Your stakeholders may change over time as organizations shift priorities, staff change, or you realize that a different person or organization may be more influential or interested in sustaining school-wide wellness. You can modify your stakeholder list and engagement plan to accommodate any of these shifts.
TIP
SBHCs must first have efficient clinical operations before moving outside of the clinic walls.
TIP
Sustainability depends on having a strong wellness program in place. Not all components of your school wellness efforts will be sustainable. Consider which are the most important to your students and school community.
<!–– end of the section Best Practices*/ -->
Food Insecurity Screenings
Hallways to Health sites codified clinical procedures for screening for food insecurity. The American Academy of Pediatrics teamed up with the Food Research and Action Center to create a guide for health providers on conducting the Hunger Vital SignTM Food Insecurity Screen and connecting patients with additional resources to address food insecurity. Click here for the resource. [xx]
<!–– end of the section Best Practices*/ -->
<!–– end of the section Best Practices*/ -->
<!–– end of the section Best Practices*/ -->
<!–– end of the section Best Practices*/ -->
Sustain Your Efforts
Resource and Tools
Introduction
Build a Wellness Team
Build Buy-In and Engage Stakeholders and Partners
Engage Community-Based Organizations and Businesses
Tell Your Story
Assess Conditions for Wellness
Create & Implement Your Action Plan
Sustain Your Efforts
<!–– end of the section Best Practices*/ -->
Resource And Tools

Hallways to Health: Creating a School-Wide Culture of Wellness
Wellness is determined in great part by where children live, learn, and grow. Recognizing this, schools across the country are collaborating to create a culture of wellness that extends beyond the health clinic walls into school hallways, classrooms, cafeteria, teachers' lounges and campus spaces.
Over the course of four years, and with funding from Kaiser Permanente, the School-Based Health Alliance joined with 13 established school-based health care programs across the nation in an initiative we call Hallways to Health. In common cause with students and families, the school-based health centers, community health organizations, and schools created coalitions of stakeholders including teachers, school administrators, student support professionals, medical and behavioral health professionals. Our aim: to create and foster the systemic conditions—values, beliefs, norms, policies, practices, programs, services, and partnerships—that promote health and enable ALL children to thrive in the classroom. Check out this infographic for a visual summary of the Hallways to Health model. 
Using a range of tactics, including screenings, small groups, clubs, coaching, classes, assemblies, trainings, curriculum, personal goal challenges, marketing campaigns, and policy advocacy, the Hallways to Health school wellness committees, coalitions, and partnerships logged impressive achievements:
Decreased absenteeism, suspensions, and expulsions

Decreased stress among students and staff

Peaceable conflict resolution

Greater access to healthy and nutritious food and drinks throughout the school

More opportunities for physical activity

Universal access to health education and promotion

Safer schools

Increased school connectedness
The Hallways to Health initiative successfully demonstrates the transformative power of what a robust and inclusive school-health partnership can make possible for young people and their schools, including:
Food security and healthy eating: Students have access to nutritious foods in school and at home.
Built environment: Students have access to safe drinking water, pollutant-free air, and well-lit, sanitary, safe, and comfortable learning spaces.
Recreation and fitness: Students have routine opportunities for exercise through in-school recess and physical education, and at afterschool physical fitness clubs.
Neighborhood safety: Students have safe routes between home and school.
Social and emotional wellness: Students learn prosocial skills and are given tools for self-regulation, conflict management, and stress reduction.
School climate: Students attend schools that foster connectedness, respect and celebrate differences, and assure physical and emotional security.
Discipline approaches: Students are given alternatives to discipline such as restorative practices, healing circles, and peer courts that emphasize compassion and accountability over suspensions and expulsions.
Staff wellness: Staff and teachers are supported in their own wellness goals.
Services and supports: Students have easy access to clinical services and supports that get to the root causes of behavioral symptoms threatening their wellness and academic success.
This comprehensive resource uses tips and tools to help you build, assess, implement, and sustain your own path toward school-wide wellness as you:
Build your wellness team;

Engage and coordinate with the school, youth, parents/guardians, and community-based organizations;

Assess the conditions required for school-wide wellness;

Plan your actions (strategies and approaches) to achieve your vision for school-wide wellness;

Track your progress/success;

Share your stories; and

Sustain your efforts.
Key Definitions
Restorative Justice: Restorative justice is a theory of justice that emphasizes repairing harm caused from behaviors with the goal of positively transforming people, relationships and communities. [i] It empowers students and other stakeholders to participate in a cooperative, collaborative process to resolve conflicts in place of punitive disciplinary actions like suspensions and expulsions. Implementing restorative practices "will strengthen positive school culture and enhance pro-social relationships within the school." [ii]
Social Determinants of Health: The Centers for Disease Control and Prevention's (CDC) Healthy People 2020 note the impact of social determinants of health: "health is… determined in part by access to social and economic opportunities; the resources and supports available in our homes, neighborhoods, and communities; the quality of our schooling; the safety of our workplaces; the cleanliness of our water, food, and air; and the nature of our social interactions and relationships." [iii]
---
Suggested Citation
Snyder J, Duncan N, Shore A. Hallways to Health: Creating a School-wide Culture of Wellness. School-Based Health Alliance website. https://tools.sbh4all.org/t/hallways-to-health/. Published 06/19/2018. Accessed M/D/Y.
Acknowledgements: Kaiser Permanente Thriving Schools supported the development of this resource as part of its national effort to improve the health of students, staff, and teachers in K-12 schools in four key areas: healthy eating, active living, school employee wellness, and social and emotional wellness. The information and content within this resource stems from the work of the School-Based Health Alliance's Hallways to Health Learning Collaborative, a four-year endeavor involving 15,000 students; 2,500 school faculty members; and 13 schools located communities served by Kaiser Permanente.
Thank you to our partners and collaborators at Storytellers for Change, John Snow, Inc., American Public Health Association's Center for School, Health, and Education and University of California, San Francisco for their efforts in design, delivery, and evaluation for Hallways to Health training. Thank you to our partners at Maryland Assembly on School-Based Health Care, California School-Based Health Alliance, Georgia School-Based Health Alliance, and the Oregon-School Based Health Alliance for providing technical assistance, support, and guidance to the SBHCs and for serving as thought partners with the Alliance throughout Hallways to Health.
Thank you to the school-based health centers and staff who committed to improving population health and served as a pilot group to introduce these concepts within our field. This toolkit includes their stories, best practices, and lessons learned.
---
[i] Tutorial: Introduction to Restorative Justice, 2018. Centre for Restorative Justice Web Site. http://restorativejustice.org/restorative-justice/about-restorative-justice/tutorial-intro-to-restorative-justice/#sthash.1TNc9YEi.dpbs. Accessed March 23, 2018.
[ii] Berkowitz K. Restorative Practices Whole School Implementation Guide. San Francisco Unified School District Website.
http://www.healthiersf.org/RestorativePractices/Resources/documents/SFUSD%20Whole%20School%20Implementation%20Guide%20final.pdf. Accessed March 23, 2018.
[iii] Centers for Disease Control and Prevention. Healthy People 2020: Social Determinants of Health. 2014.